The Mac 10 is a fully automatic submachine gun in Call of Duty Black Ops Cold War. It was introduced with the release of Season 1 of the Battle Pass. 
It is a fast firing and powerful SMG in close range. The weapon has quite a high recoil. However, this can be corrected with attachments and some practice. Even though it has high recoil, it is not difficult to control.
Weapon background
The Mac 10 originally appeared in COD 4 Modern Warfare and has since featured in other Call of Duty titles such as Black Ops 1 on DS and MW3 on DS. The Mac 11 variant featured in Black Ops 1.
Stats
Damage: 27 HP
Rate of Fire: 1111 RPM
Recoil: Moderate to High
From the stats above we can see that the Mac 10 is a 4 shot kill submachine gun. Players can kill in less than this provided they land a headshot. The Mac 10 has moderate to high recoil. The recoil also kicks vertically and to the right.
Mac 10 Cold War Best Attachments
The best attachments for the Mac 10 in Cold War are the:
6.1" Reinforced Heavy Barrel
Salvo 53 RND Fast Mag
Field Agent Grip
SOCOM Eliminator
Wired Stock
The 6.1" Reinforced Heavy Barrel adds 18% effective damage range and adds a whopping 80% bullet velocity. The Salvo 53 RND mags provide a host of other improvements. Most importantly it gives you extra ammo. Weapons with high RPM tend to waste ammo a lot quicker. We also recommend a grip attachment to control recoil. 
Best Class Setups
Class 1 – Mac 10 All Rounder
The first Mac 10 class setup is a perfect all-around setup that suits a variety of playstyles. This gunsmith setup caters well to players that like to run and gun. The wired stock gives improved movement speed while aiming down sights. Attach the following onto the Mac 10:
Gunsmith:
SOCOM Eliminator
6.1" Reinforced barrel
Field Agent Grip
Salvo 53 Rnd Fast Mags
Wired Stock
Class Setup
The rest of the class setup will work great for most players. The triple combo of Flak Jacket, Scavenger, and Ninja should keep you strong, loaded with ammo, and silent and stealthy.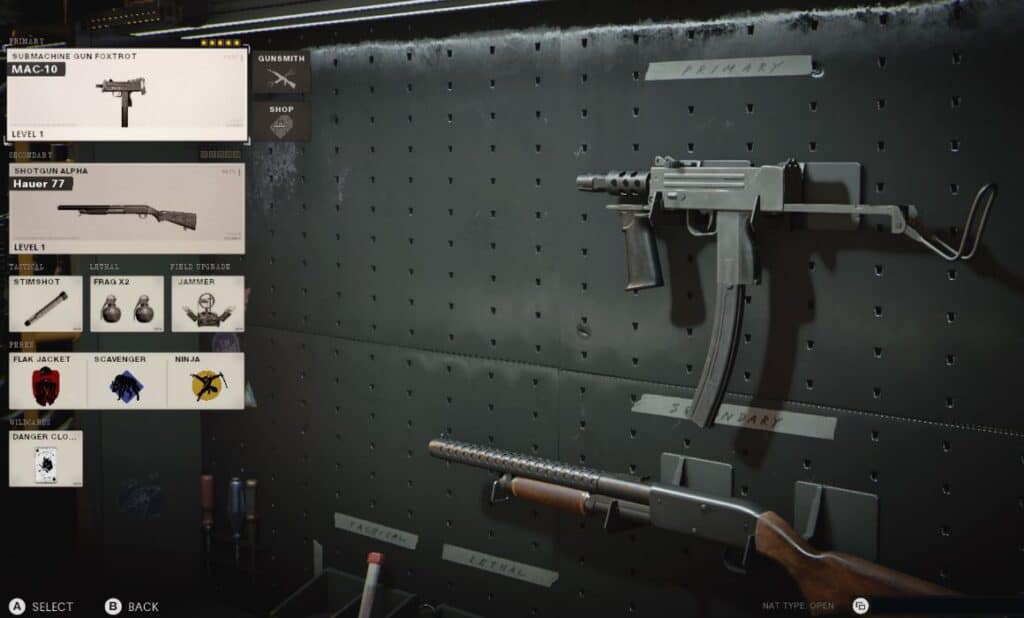 Secondary: Hauer 77
Perk 1: Flak Jacket
Perk 2: Scavenger
Perk 3: Ninja
Lethal: Frag X2
Tactical: Stimshot
Field Upgrade: Jammer
Wildcard: Danger Close
Class 2 – Silenced Ghost
The Silenced Ghost class is perfect for players that love to stay stealthy and up close and personal with the enemy. The Agency Suppressor combined with the Tiger Team Spotlight allows you to reveal enemies from a distance and take them out silently. Load these attachments onto the Mac 10:
Gunsmith:
Agency suppressor
6.1" Reinforced Heavy barrel
Tiger Team Spotlight
Field Agent Grip
Salvo 53 Rnd Fast Mags
Class Setup
The rest of this class utilizes Danger Close so you can take two C4 and two Flashbangs. Tac Mask helps a lot when trying to cap flags or hardpoints. Gearhead will boost your Field Upgrade charge rate. Finally, Ghost will keep you hidden from enemy UAVs.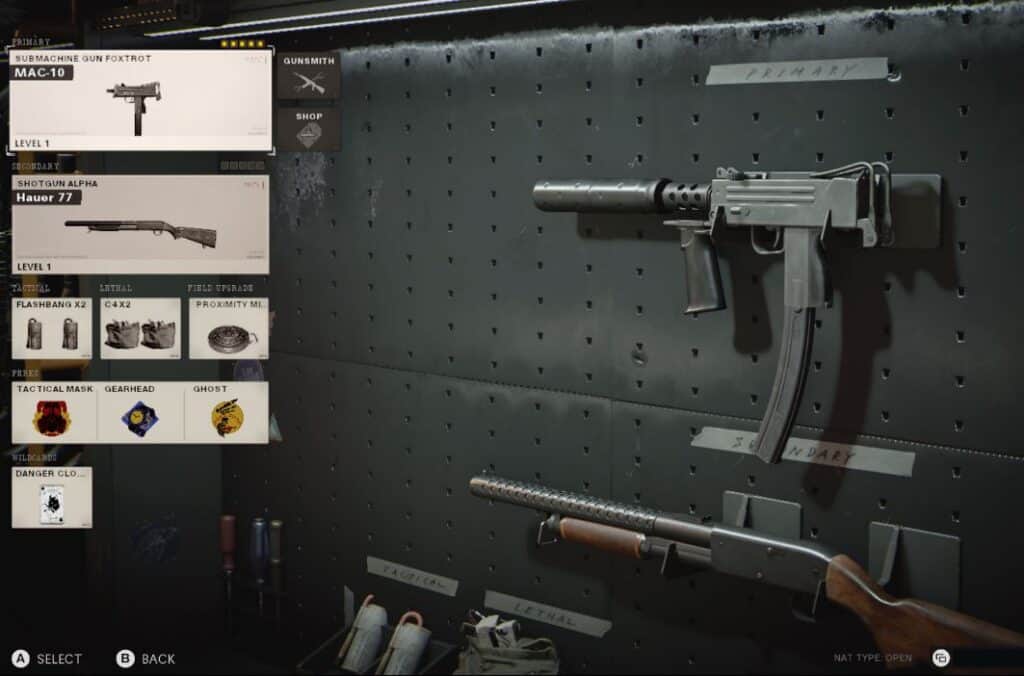 Secondary: Hauer 77
Perk 1: Tac Mask
Perk 2: Gearhead
Perk 3: Ghost
Lethal: C4 X2
Tactical: Flashbangs X2
Field Upgrade: Proximity Mine
Wildcard: Danger Close
Class 3 – Mac 10 All Out
The final Mac 10 class is called the All Out because it caters to players who like to go on all-out rampages. The gunsmith setup here utilizes the Gunfighter Wildcard to max out the weapons attachments. This attachment combo has quite a bit of horizontal recoil. However, the pattern is quite predictable. Fit the following attachments onto the Mac 10:
Gunsmith:
Scope of players choice
Agency Suppressor
6.1" Reinforced Heavy
SOF Target Designator
Bruiser Grip
Salvo 53 RND Fast Mag
Airborne Elastic Wrap
Raider Stock
Class Setup
The remainder of the All Out class setup is built for all-out aggression and a fast-paced playstyle. Here we have Dual Wield Diamatti's to not only destroy the enemy but humiliate them also. Load the following attachments onto the Diamatti:
Infantry compensator
7.2" task force
Steady aim laser
Salvo 30 rnd fast mag
Dual wield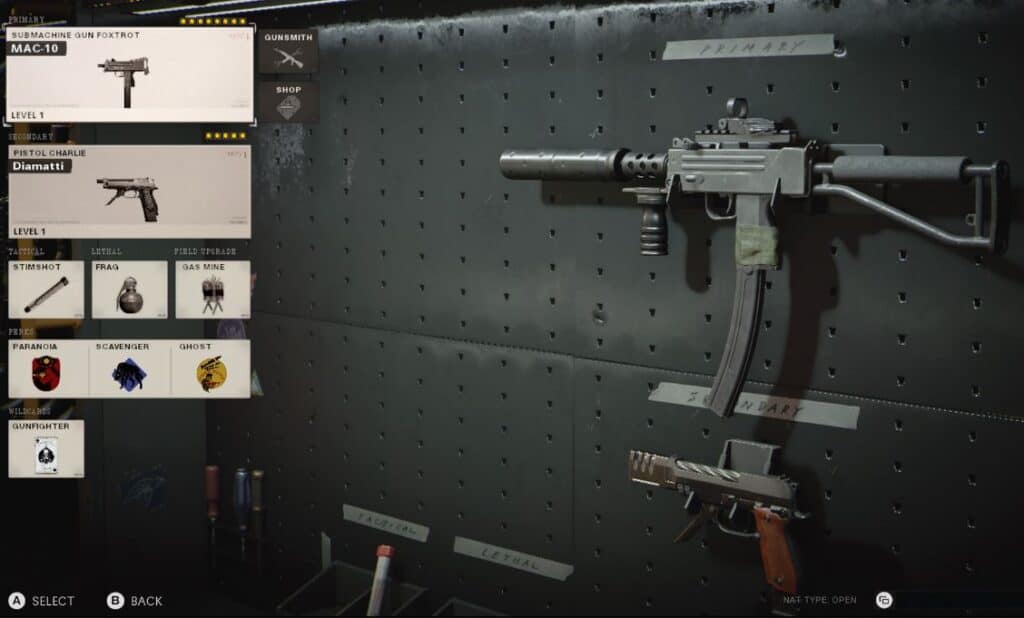 Secondary: Diamatti
Perk 1: Paranoia
Perk 2: Scavenger
Perk 3: Ghost
Lethal: Frag
Tactical: Stimshot
Field Upgrade: Gas Mine
Wildcard: Gunfighter
ARTICLE CONTRIBUTOR: Jer