The Hauer 77 is a pump-action in Black Ops Cold War. It's described as a high damage shotgun with a possible 1 shot kill in close range. 
The Hauer 77 has a slower rate of fire in comparison to the Gallo SA12. However, it has more chance of a one-shot kill up close. 
It also has much higher visibility when aiming down sights compared to the Gallo. Its biggest downfalls are its slower reload speeds which unfortunately we cannot correct with attachments.
However, we can hold more rounds per mag which means less reloading. Check out the best possible attachments below.
This guide also provides the best gunsmiths setups to run with the Hauer 77. 
Weapon background
The Hauer 77 is a variant of the Stakeout from Black Ops. The Stakeout was a popular pump-action shotgun in BO1.
Stats
Damage: 159
Rate of Fire: 69RPM
Recoil: Low
Hauer 77 Cold War Best Attachments
The best attachments for the Hauer 77 in Cold War are the:
19.3" Hammer Forged
6 RND Tube
Serpent Wrap
No Stock
The 19.3" Hammer adds 5% to Fire Rate, the 6 RND Tube mags provide an additional shell. Finally, the Serpent Wrap boosts ADS Speeds by 25%. 
Players can use the Stanag 8 RND Tube magazine. However, be aware that it does slow down an already slow reload speed.
Best Gunsmith Setups
Class 1 – Infantry Firepower
This gunsmith setup is designed to maximize speed and firepower on the Hauer 77. The Infantry Choke improves ADS spread by 85%. The Reinforced Heavy Barrel adds damage range as well as fire rate. The rest of the attachments focus on maximizing handling speed and ammo capacity.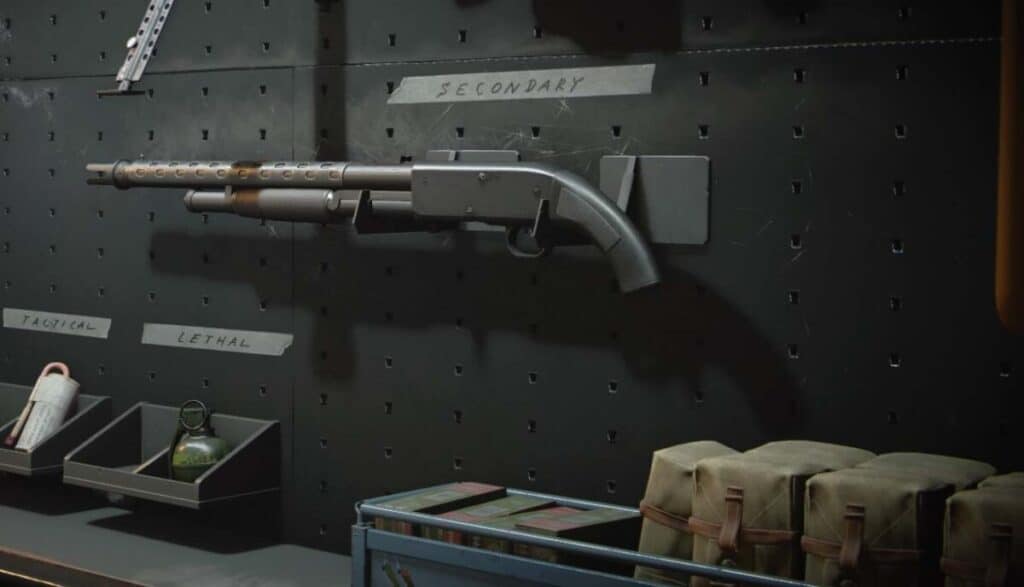 Gunsmith:
Infantry V-Choke
21.6" Reinforced Heavy
6 RND Tube
Serpent Wrap
No Stock
Class 2 – Speed and Accuracy
This Hauer 77 adds both speed and accuracy while retaining the weapon's firepower. The Agency Choke is a great attachment for the shotgun. It adds muzzle concealment, hip-fire accuracy and improved ADS spread. The Hammer Barrel adds 5% to the fire rate. The rest of the attachments focus on making the handling much more viable for rushing.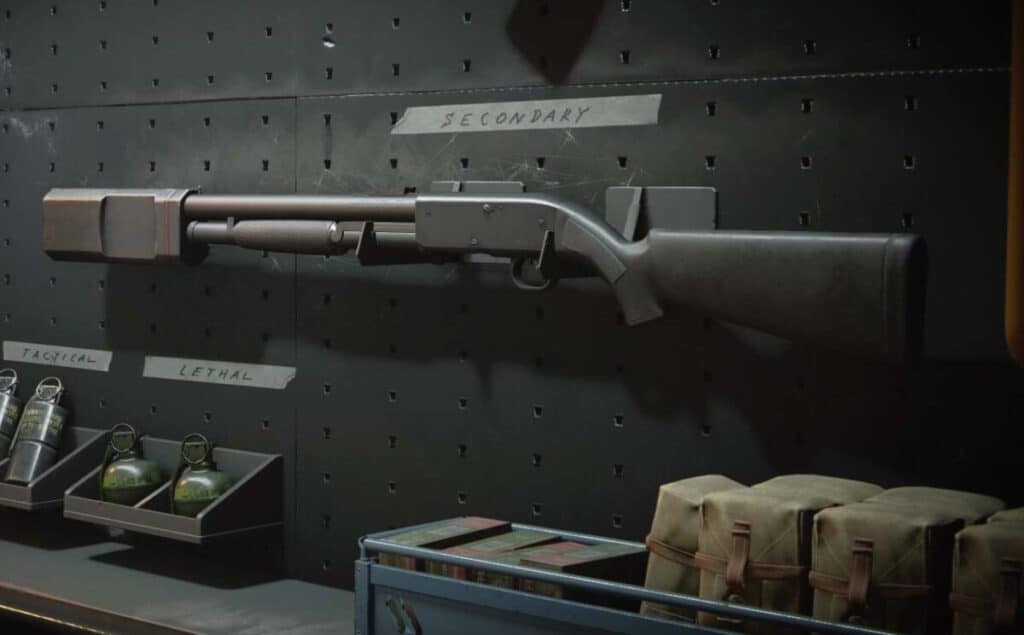 Gunsmith:
Agency Choke
19.3" Hammer Forged
6 RND Tube
Serpent Wrap
Shotgun Stock