Looking for the Forza Horizon 5 barn find locations? Perfect, this guide takes you through all the locations with a handy map and pictures to guide you to each location.
If you're new to Forza you might not know what barn finds are. Barn finds are abandoned cars scattered across the Horizon world hidden inside barns. Every time you come across the barn it will unlock the car for you to keep and drive.
So basically it's the game giving you free cars. Sounds good right?
What I've done is collect the locations of all these Barn Finds and also took note of each car you unlock with it. In case you want to unlock a specific car first.
If you played the old Horizon games you've probably already noticed that Barn Finds in Horizon 5 are a little different. Some Barn finds are only unlocked or discoverable by completing specific parts of the story or mission.
In the past, you only had to discover parts of the map and the Barn find clue would pop up on your map when you're around the area. Barn finds have changed in Horizon 5 and they are more varied than in the past.
Keep in mind that these barn finds may not be in any particular order but these are all the barn find locations in the game so play in your own order.
Every Barn Find Location in Forza Horizon 5
Barn Find Location – 1991 Jaguar XJR-15 Sport
The first Barn find is hinted at you when you play the Horizon Wilds Expedition. In this mission, Ramiro will take you to an abandoned airport where you have to complete some assignments.
It's then you will be told there is a barn find in the location. Ramiro calls the Jaguar a big cat. You can wait until after the mission or you can unlock the barn find during it, it's up to you. Check out the map below for the exact location.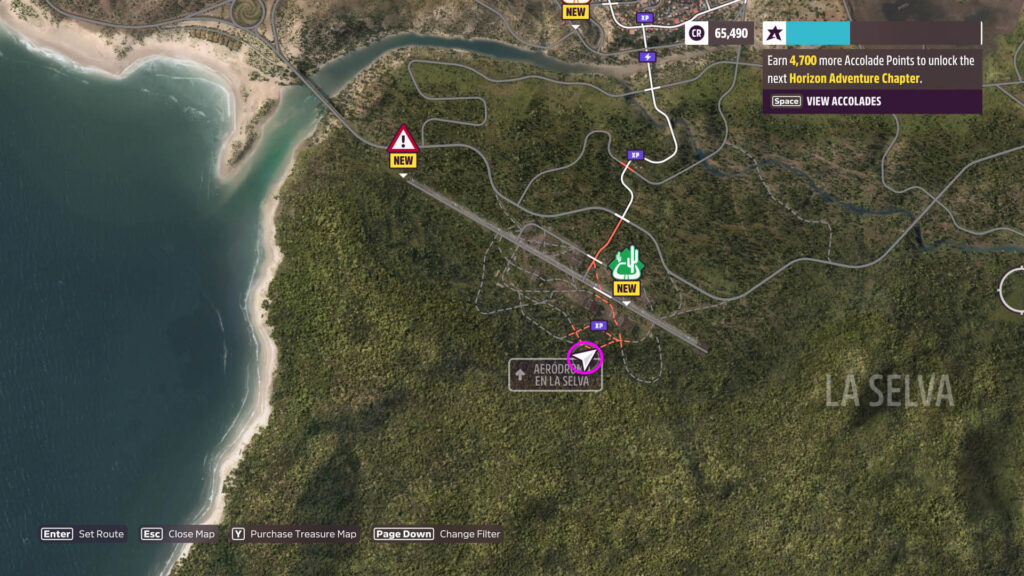 Barn Find Location – 1967 Ford Racing Escort RS1600 MK1
This barn find can be found at the top of La Gran Caldera. You will need to take a trip up the mountain for this one. Once you get to the end of the road, take the dirt trail up to the barn find. Theres no special requirements for unlocking this barn find.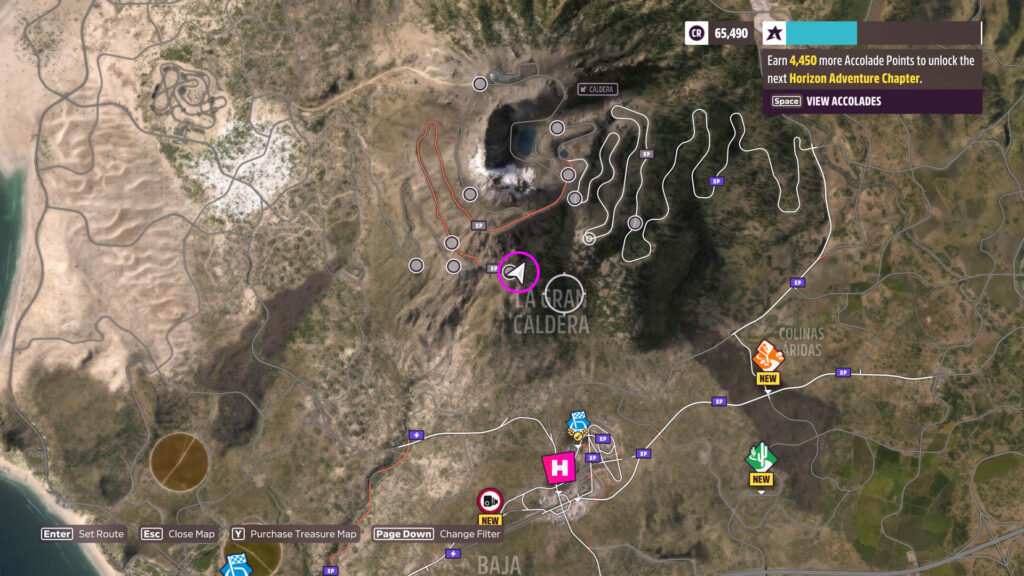 Barn Find Location – 1970 GMC Jimmy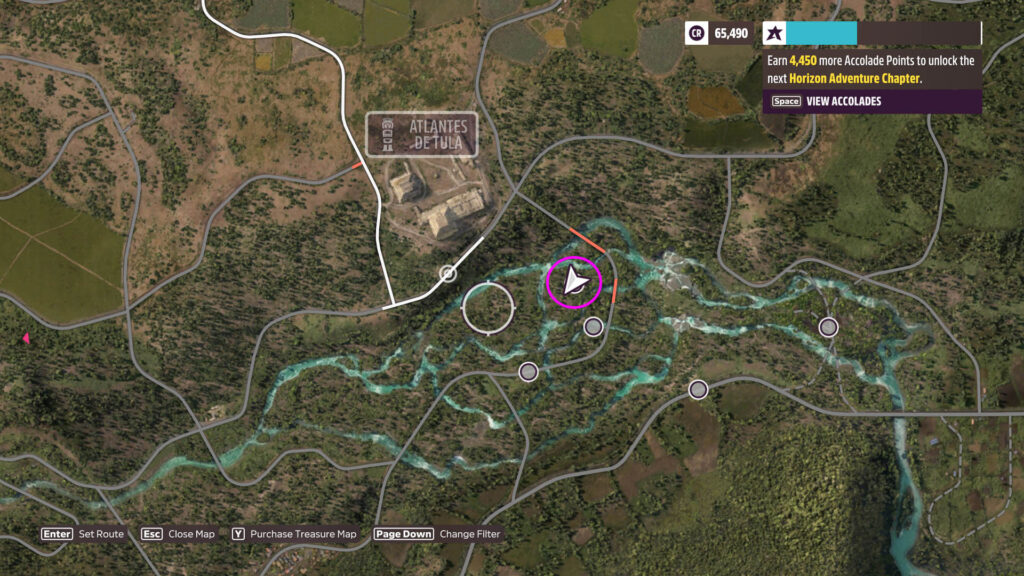 This Jimmy barn find location is discovered while playing through the Apex Expedition. One of the missions during the Apex Expedition involved jumping over really tall ruins. It's during this mission you will spot the barn find.
You'll have to go looking through the jungle for this one.
Barn Find Location – 1962 Ferrari 250 GTO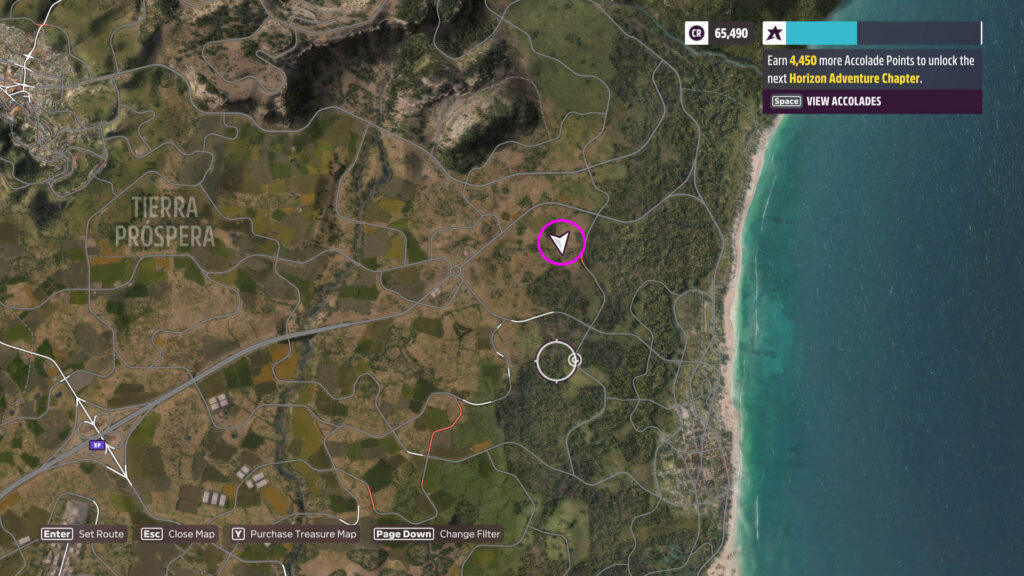 This classic Ferrari can be unlocked with no special requirements. First, find the east coast, then make your way inwards through the forests and grassland.
Barn Find Location – 1968 Renault 4L Export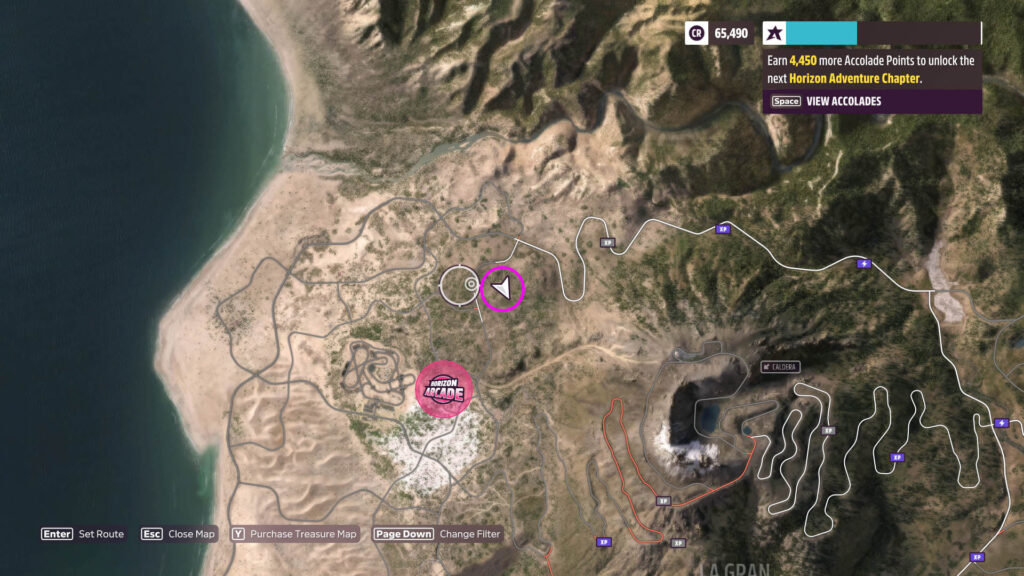 This barn find is a tricky one to find not because you're clueless but because you need to purchase the La Cabana in-game safehouse. The Cabana becomes available when you build the Horizon Baja Festival site. It costs 150,000 credits, so it's not too costly either.
Once you own the house a barn find hint will pop up on your radar.
Barn Find Location – 1993 Toyota T100 #1 Baja Truck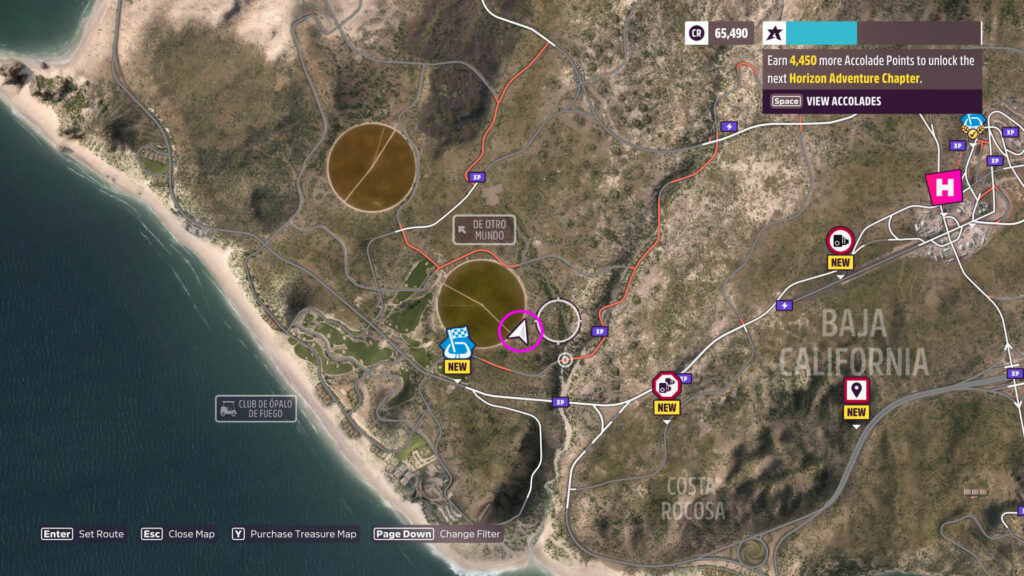 Ah yes, the Baja, the ultimate off-road monster. This barn find location is revealed while completing the Baja Expedition. It involves scaling volcanoes so be careful up there. It's also a nice view so make sure you enjoy it while you're there.
Barn Find Location – 1989 Ferrari F40 Competizione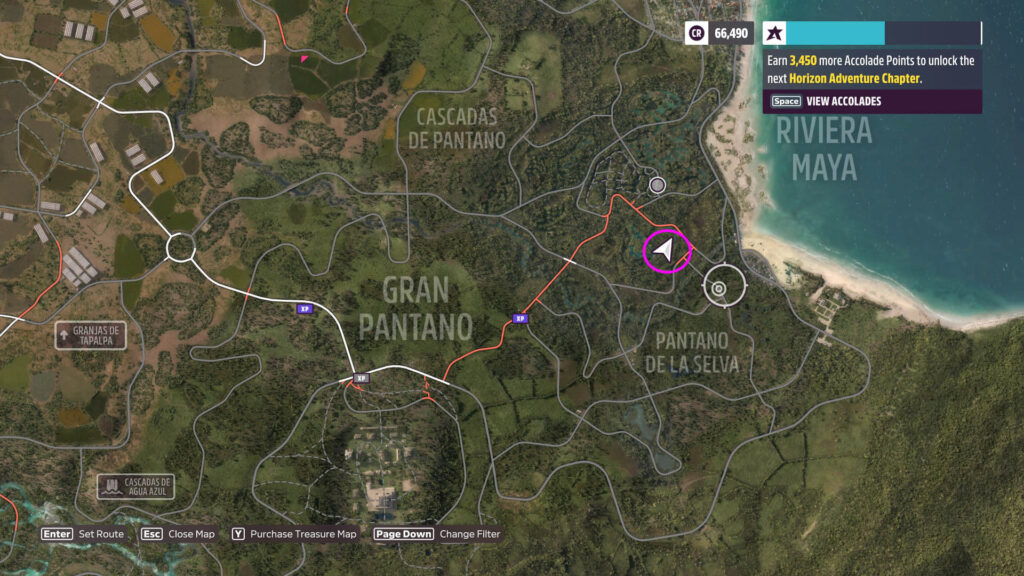 Do you like tracking through jungles? If you answered yes, then you're going to like looking for this barn find. It's to the east coast of the map adjacent to the Riviera Maya coastline. Use the map above to help you and it shouldnt take too long to spot.
Barn Find Location – 1953 Chevrolet Corvette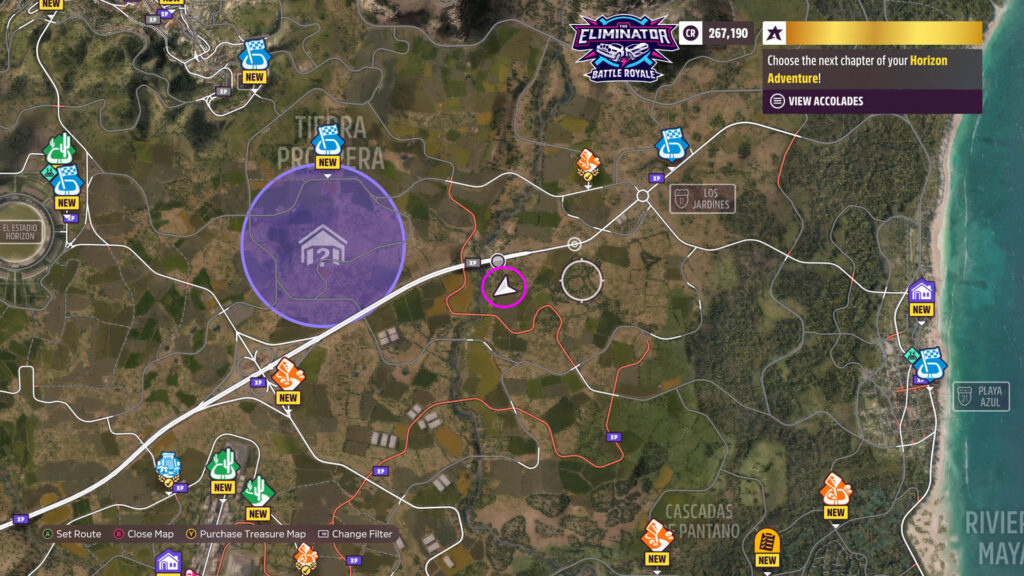 The Chevy Corvette is quite easy to find and shouldn't take too long using the map above. You'll have to go trecking across some farmlands to find it.
It doesn't require any missions or levels to unlock.
Barn Find Location – 1999 Dodge Viper GTS ACR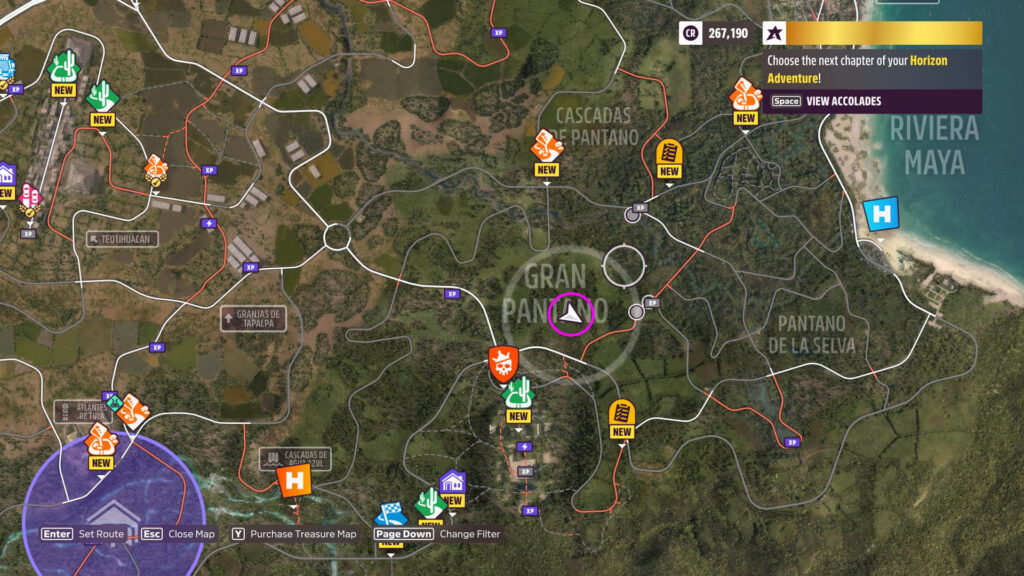 The Dodge Viper, the America road car with an 8 liter truck engine thrown inside…she a beast. The Dodge barn find doesn't need any special requirements to unlock so it should be quite easy to find.
Look for the Gran Pantano area on the map. Its located over the A letter on the map.
Barn Find Location – 1973 BMW 2002 Turbo
There are no particular requirements for this barn find so it should be easy to find and unlock. Its located northeast of the Caldera canyons. It cant be spotted easily from road height because it's positioned slightly down a hill. Use the map above to pinpoint the location.
Barn Find Location – 1973 Porsche 911 Carrera 2.7 RS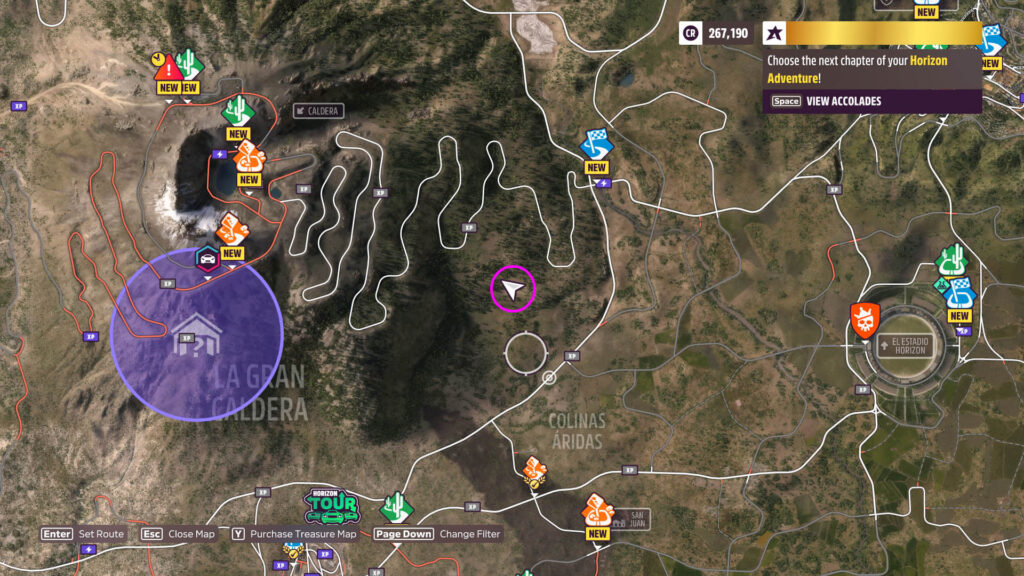 The Porche 911 Carrera is located to the southeast of La Gran Caldera. You'll need to do a bit of offroading for this one so bring an appropriate motor. Theres no special requirements to unlock this so it's easily obtainable.
Barn Find Location – 1968 Dodge Dart Hemi Super Stock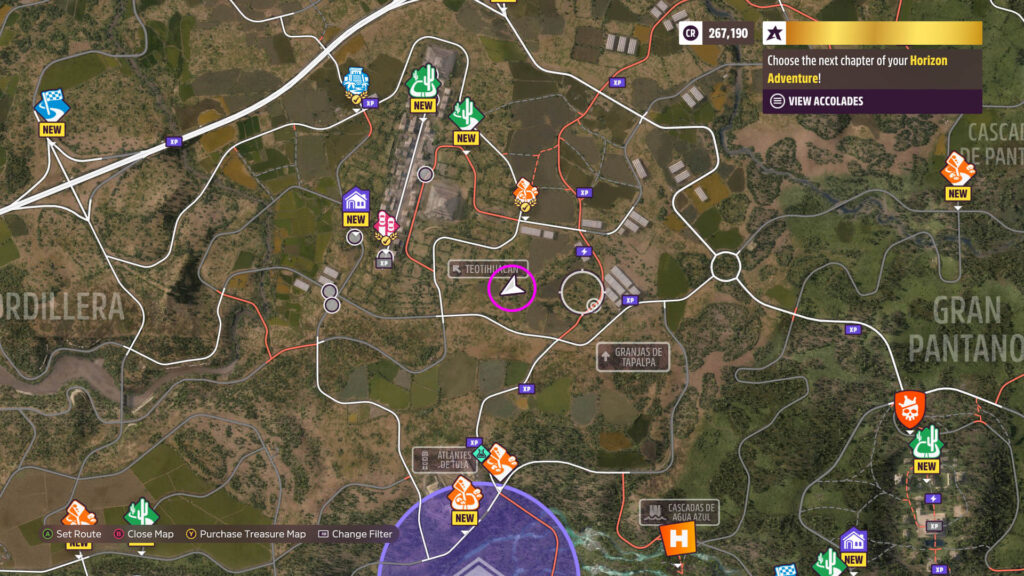 To find the Dodge Dart barn find location, look for the Teotihuacan sign marked on the map. Its located just under the last part of the word, the "an" part.
Barn Find Location – 1956 Ford F-100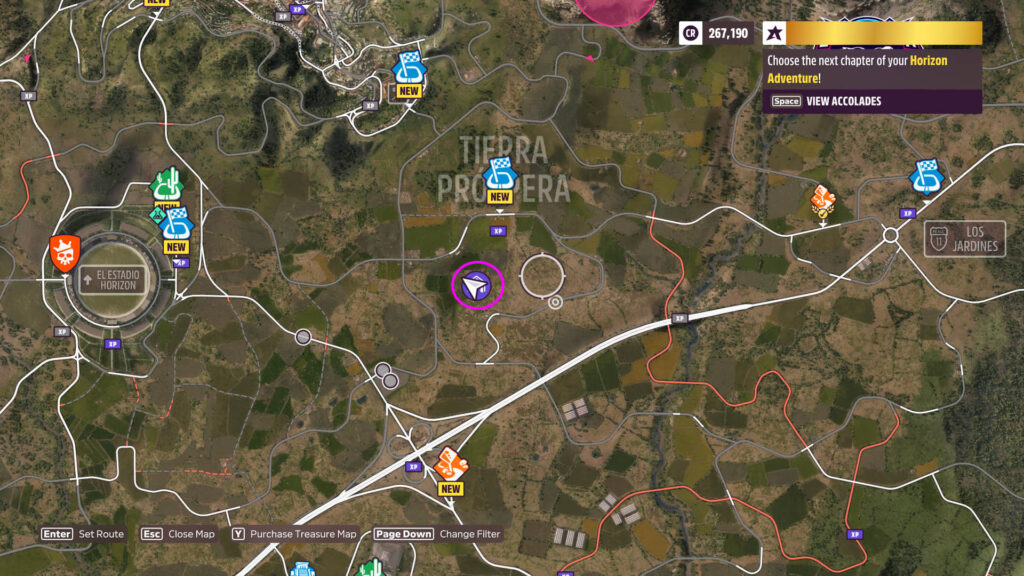 The 1956 Ford F-100 can be unlocked via a barn find located in the Tierra Propera area. It's very easy to find. Just take a drive around the farmlands in the area. Theres not many trees or foliage hiding the spot so it shouldn't take long.
Barn Find Location – 1968 Ford Mustang GT 2+2 Fastback
The last barn in Forza Horizon 5 is the Ford Mustang GT. To find it use the map above. Searching for it will require driving through the canyon area but you should be able to find it. There's an XP board nearby for reference.
How many barn finds are there in Forza Horizon 5?
There are a total of 14 barn finds in Forza Horizon 5.
What are barn finds in Forza Horizon 5?
Barn finds are unlockable cars hidden inside barns. They haven't been used in years and need to be restored. Once you find them, they will appear as new driveable cars in your garage.
What triggers barn finds in Forza Horizon 5?
For most of the barn finds, simply driving around the map triggers a clue to the location on your map. However, in Forza Horizon 5, some barn finds are only unlockable by doing missions or in-game activities.
If you like the guide, make sure to check out more Horizon 5 guides while you're here.