The 240sx is an iconic JDM drift car. If you're a fan of drifting in Forza, you definitely need to have this car in your garage. This guide takes you through the 240sx best drift tune for Forza Horizon 5.
We go through the exact parts and customizations you need to get that pony sideways. This drift tune was originally built by UCXT Ant.
If you like the guide please check out the rest of our Forza Horizon 5 guides while you're here.
240sx Drift Tune Specs
First, let's take a look at the specs of the drift tune. The following modifications take the 240sx to 640HP with 483 ft-lb of torque. She weighs just over 3000 pounds with this setup.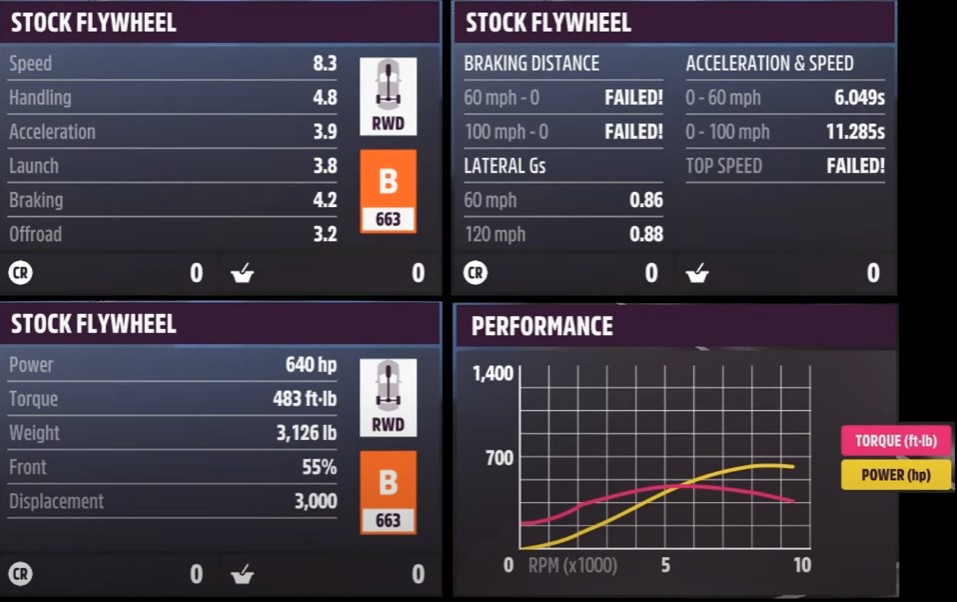 240sx Drift Car Parts
Here are all the parts added to the 240sx drift build. Most of the parts are Race class but please follow carefully in case you put on the wrong part.
Engine: 2.6L I6 – TT
Tire: Stock Tires
Front Tire Width: 215mm Tires
Rear Tire Width: 255mm Tires
Front Track Width: Upgraded Front Track Width
Clutch: Race Clutch
Transmission: Race Transmission
Driveline: Race Driveline
Differential: Race Diff
Brakes: Race Brakes
Spring and Dampers: Drift
Front Anti Rollbar: Race
Rear Anti Rollbar: Race
Chassis Reinforcement Roll Cage: Race
Weight Reduction: Stock
Intake: Race
Fuel System: Race
Ignition: Race
Camshaft: Race Cams and Valves
Valves: Race
Displacement: Race Engine Block
Pistons/ Compression: Race
Twin Turbo: Stock
Intercooler: Race
Oil/Cooling: Race
Flywheel: Stock
240sx Drift Tuning
Below are the tuning specifications for the 240sx drift build. Copy the exact figures below and try a few test runs yourself. See how you find it.
Tires
Gearing
Final Drive: 2.90
1st: 3.50
2nd: 2.50
3rd: 1.80
4th: 1.50
5th: 1.20
6th: 1.00
Alignment
Camber
Toe
Front Caster
Antiroll Bars
Springs
Ride Height
Dampings
Rebound Stiffness
Bump Stiffness
Aero
None
Brake
Braking Force
Balance: Rear 25%
Pressure: Low 25%
Differential
Acceleration: 100%
Deceleration: 100%