The 1911 is a semi-auto pistol in Black Ops Cold War. It has good accuracy with a modest ammo capacity. It is most effective in close range as with all the pistols. 
There is not much to say about the 1911. It is the balanced pistol among the pistol class. The 1911 will kill in 3 or 4 shots most of the time. Players can take out an enemy in 2 shots from close range. You can also land a 2 shot kill if one shot hits the head.
Weapon background
The 1911 is the Colt that has appeared in every Call of duty since COD 1. It has been mostly named the Colt .45. It has always been a moderate damage pistol with an improved magazine capacity. The exact pistol appeared in Modern Warfare.
Stats
Damage: 56
Rate of Fire: 400 RPM
Recoil: Low
1911 Cold War Best Attachments
The best attachments for the 1911 in Black Ops Cold War are the:
6.53" Task Force Barrel
Serpent Wrap
Infantry Compensator
Steady Aim Laser
The Task Force barrel adds damage, range, and bullet velocity to the 1911. The Serpent Wrap makes your ADS even snappier and the Infantry Compensator makes you more accurate when firing and aiming down sights.
Best Class Setups
Class 1 – Snappy Balance
The Snappy Balance loadout maxes out firepower while balancing out the weapons others stats. Here the compensator is combined with the task force barrel for added damage range and accuracy. The rest of the class shaves time from the reload speed and ADS times.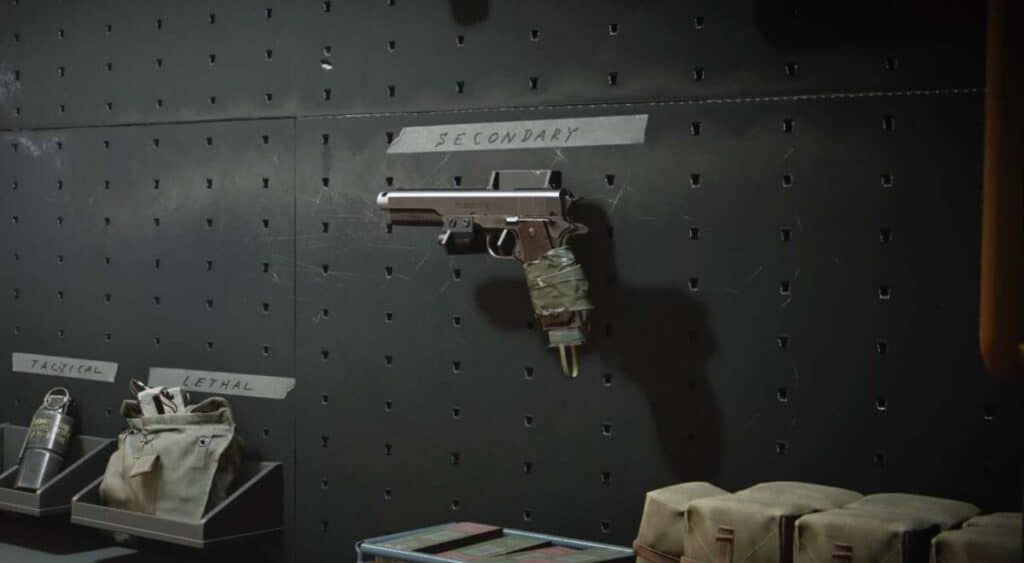 Gunsmith:
Infantry Compensator
6.53" Task Force
Steady Aim Laser
Vandal Speed Loader
Serpent Wrap
Class 2 – Suppressed
The Suppressed Gunsmith loadout focuses on stealth, speed, and firepower. The suppressor takes some velocity off the weapon. This is why we attach the Task Force barrel. The SOF Target Designator will reveal enemies' name tags from literally across the map. You need it, trust us.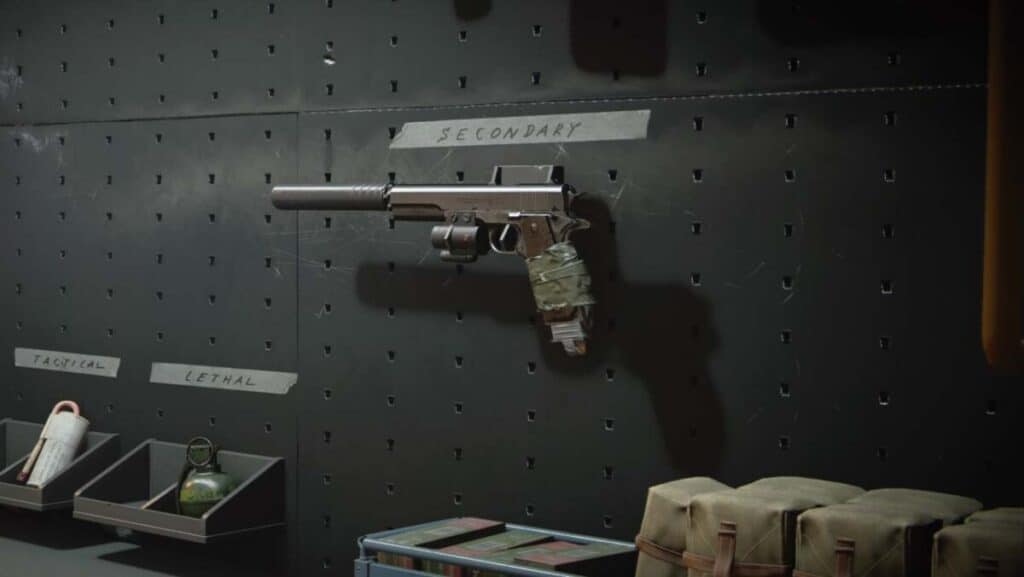 Gunsmith:
Sound Suppressor
6.53" Task Force
SOF Target Designator
Fast Mag
Serpent Wrap