The PM63 returns in Call of Duty: Black Ops Cold War as the AMP63, now being designated as a pistol rather than a submachine gun. 
It was added on June 1st, 2021, as part of the continuation of Season Three content for the game.
The AMP63 is a full-auto pistol that offers a "fast firing rate with enhanced bullet velocity and moderate recoil." In addition, it delivers "reliable damage output at close range," according to its description.
In order to unlock the new pistol, players just have to kill 5 enemies, using pistols, in 20 different completed matches. That's all.
Weapon background
Formerly known as the"PM63″, the weapon was introduced as a Submachine Gun in Call of Duty: Black Ops, and reappears in COD: Cold War as a Full-Auto pistol with a deadly rate of fire.
Stats
Damage: 33
Rate of Fire: 652 RPM
Magazine Size: 15 rounds (Ammo attachments: 20, 22 and 25 in Cold War)
Reload Time: 2 seconds (empty)
Fire Mode: Automatic
Starting Ammo: 15+30 (MP)
Max Ammo: 15+90 (MP), 15+210 (ZM)
Recoil: High
Looking at the Stats, we can see that AMP63 has a fantastic rate of fire, which makes it an excellent close-quarters, shoot-from-the-hip type weapon. 
Also, it has a decent reload time of just 2 seconds and a good ammo amount (starting and maximum). 
Its high recoil makes the pistol a little bit difficult to handle, but if you get trapped with a lot of enemies, this fantastic pistol will certainly do its job to help you survive.
AMP63 Cold War Best Attachments
The best attachments for the AMP63 in Cold War are: 
Rear Grip: Serpent Wrap
Barrel: 7.2″ Reinforced Heavy
Muzzle: Agency Suppressor
Magazine: STANAG 25 Rnd Mag
Laser: Tiger Team Spotlight
Best Class Setups/ Gunsmith Loadouts
Loadout 1 – Stealth
The Sound Suppressor is useful here for keeping us hidden and not making too much noise. The 6.4″ Task Force barrel will offset some of the range reduction from the suppressor and help boost the firepower.
The Swat 5MW Laser Sight will increase your hip-fire and, lastly, the Salvo 22RND Fast Mag will assist you to keep firing for a little bit longer and make missed shots not as catastrophic.

Gunsmith:
Body: Swat 5MW Laser Sight
Barrel: 6.4″ Task Force
Muzzle: Sound Suppressor
Magazine: Salvo 22RND Fast Mag
Stock: Dual Wield
Loadout 2 – Increased Damage
The SOCOM Muzzle will be selected to reduce our recoil and keep our pistol with its base damage instead of using silencers that reduce them. 6.4″ Task Force helps increase our damage even more.
Ember Sighting Point increases our hip-fire and reveals distance. Salvo 22 Rnd to provide more ammo on the field. And, lastly, Dual Wield was chosen to turn our pistol into a close-range monster.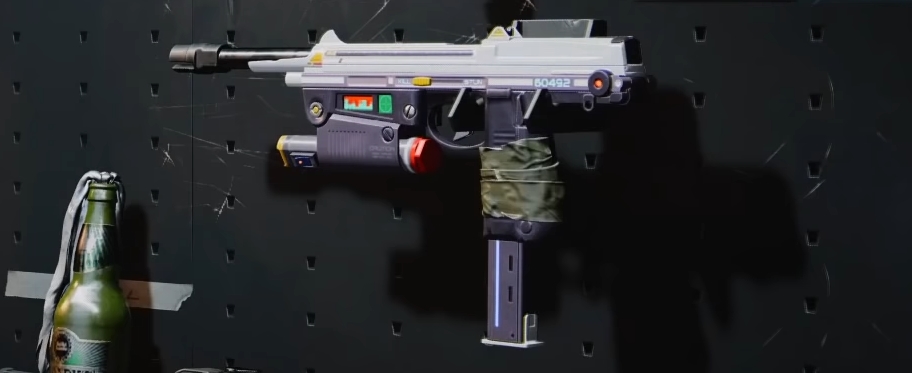 Gunsmith:
Muzzle: SOCOM Eliminator
Barrel: 6.4″ Task Force
Body: Ember Sighting Point
Magazine: Salvo 22 Rnd
Stock: Dual Wield
The Agency Suppressor got chosen here to allow us to kill our enemies without drawing too much attention, and the 6.1″ Reinforced Heavy Barrel will boost our damage.
The 5MW Laser Sight will help us with our hip-fire accuracy, Salvo 22 RND will help by increasing our ammo count. Lastly, as said before, Dual Wield will update our pistol to a new level in close-range combat.
Gunsmith: 
Muzzle: Agency Suppressor
Barrel: 6.1″ Reinforced Heavy
Laser: 5MW Laser Sight
Magazine: Salvo 22 RND Fast Mag
Stock: Dual Wield