Need for Speed Unbound is finally upon us and the new art style has certainly turned heads.
Anything that grabs attention certainly has the potential to cause controversy. And the new driving effects have certainly ruffled feathers from old and new NFS fans alike.
EA first announced the driving effects in the reveal trailer but fans that were keeping up with NFS news had a feeling something like this was coming. Especially after notorious leaker, Tom Henderson, revealed that the game would have a cartoony/ anime style to it.
So is there a solution for the people that flat out don't like the driving effects?
We looked around the settings menu and from the graphics to the gameplay settings, there doesn't seem to be an option to turn off the driving effects. However, we have found the next best thing.
Check it out below…
Check out more of our NFS Unbound guides while you're here. Guides such as NFS Unbound Bear Locations, and more.
How To Turn Off The Driving Effects in NFS Unbound
The truth is you can't turn them off completely. However, there is a certain tag you can use that pretty much gets rid of the animations popping out from the side of your car and tires.
The only effect that you will see is the car flashing when you drift or use NOS. You will also still see the animated smoke effect. However, it's the most realistic one in the game so far.
How To Change The Tags In NFS Unbound
To change the tags in Unbound:
You need to head over to Rides
Then go to Style
Select Driving Effects
Select Tags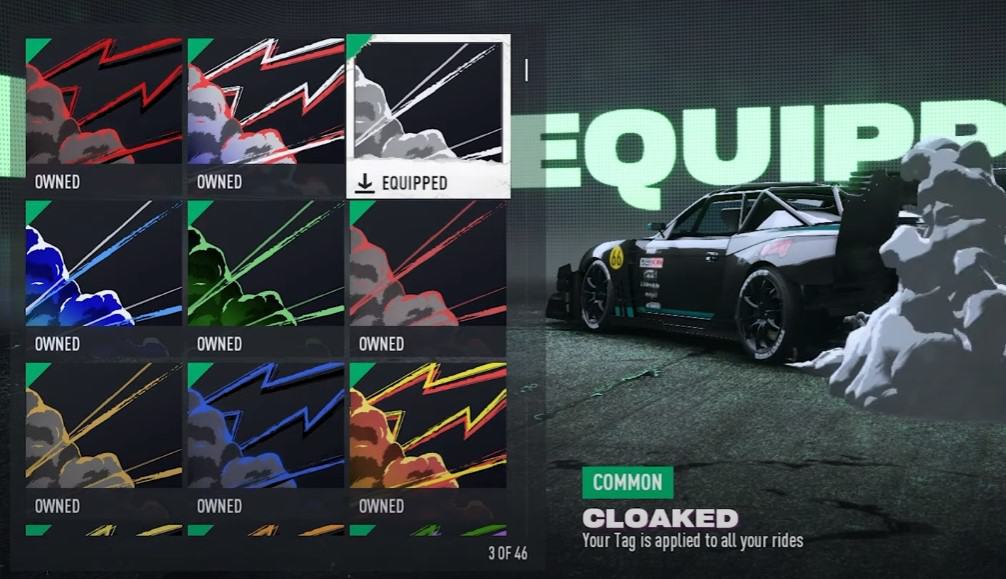 In the Tags section, you will find an effect called Cloaked. The truth is you can't turn off the driving effects fully, however, the Cloaked tag is the best you will get to having the driving effects off.
It's the most minimal tag as of now.
The addition of the effects is certainly causing controversy in the community with some fans on the Steam community hub saying the game looks like children's graphics.
There has already been a popular post demanding a petition that they update the game to give players the option to turn off the driving effects.
We will have to see in the coming few days or weeks if EA or Criterion make a comment on it.