Season 3 of COD: Black Ops Cold War has already started and we are seeing a brand-new tactical rifle being introduced to the growing arsenal of weapons offered as part of the latest season of post-launch content.
To unlock the CARV.2 in Cold War multiplayer, players need to use a Tactical Rifle to quickly kill 2 or more enemies in 10 completed matches.
As some burst weapons had recently been nerfed and the usability of Tactical rifles became a challenging battle in the game, the new CARV.2 is a burst-firing tactical rifle that seems to be a ruthless tyrant who comes to restore the class's honor.
Weapon Background
And as we can see above, the new weapon was inspired and looks a lot like the G11 assault rifle from the very first Black Ops game. But what can we expect from it? Let's check out the stats!
Stats
Damage: High
Rate of Fire: 540 RPM
Recoil: Decent control
Magazine size: 45 rounds (54, 63, 66, and 75 with ammunition attachments)
Reload time: 2.5 seconds (empty)
Fire mode: 3-Round Burst
Looking at the stats, we can see that it has a high damage, decent recoil control, and a lot of ammo, which reduces the need for reloading, so it should be an interesting mid-range weapon in Black Ops Cold War.
According to preliminary testing, the CARV.2's base model can kill an enemy in eight shots. So, unless you get a headshot, you'll need three bursts at the very least to take out an enemy.
However, at just under 150MS, the burst delay is much lower than the M16 and AUG. Its lower damage model is more than balanced by its lower burst latency. When the high rate of fire is taken into account, this weapon has a quicker time to kill than both the M16 and the AUG, which have both ruled the battlefield at one point or another.
Best Attachments
Analyzing all the weapon characteristics so far, the best attachments for CARV.2 are:
Iron sights: Axial Arms 3x
Muzzle: Infantry Compensator
Barrel: 22.5″ Task Force
Underbarrel: Field Agent Foregrip
Handle: Airborne Elastic Wrap
The Axial Arms 3x optic can give us an enhanced magnification, providing a better coverage of medium to long range encounters. 
The Infantry Compensator is the next one chosen, because the burst nature of the spread propels the gun upwards, so minimising vertical recoil is critical here. 
The Field Agent Foregrip is critical in this situation to reestablish some of the barrel's accuracy that has been lost. 
Finally, the Airborne Elastic Wrap completes our CARV.2 loadout, as it is essential for ADS and flinch resistance, offering you an advantage in a 1v1 battle.
Best Class Setups
Class 1 – Survival
Gunsmith:
Optic: Millstop Reflex
Muzzle: Muzzle Brake .45 APC
Barrel: 19.4" Rapid Fire
Underbarrel: Front Grip
Handle: Airborne Elastic Wrap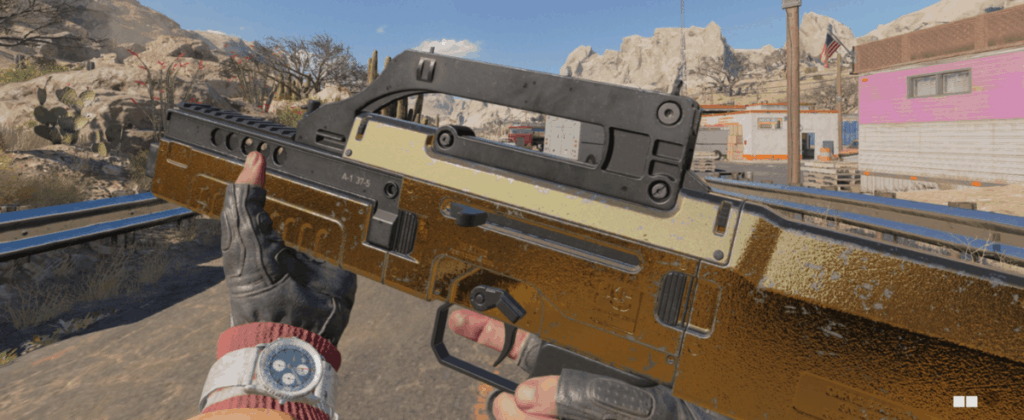 Class Setup
Secondary: AK-74u
Perk 1: Flak Jacket
Perk 2: Ghost
Perk 3: Assassin
Lethal: Semtex
Tactical: Stimshot
Field Upgrade: Field Mic
Wildcard: Lawbreaker
Class 2 – Max Damage
Gunsmith:
Optic: Millstop Reflex
Muzzle: Infantry Compensator
Barrel: 22.5″ Task Force
Body: Tiger Team Spotlight
Underbarrel: Field Agent Foregrip
Magazine: Salvo 75 RND Fast Mag
Handle: Airborne Elastic Wrap
Stock: Raider Pad

Class Setup
Secondary: Streetsweeper
Perk 1: Flak Jacket
Perk 2: Scavenger
Perk 3: Gung-Ho
Lethal: C4
Tactical: Stimshot
Field Upgrade: Field Mic
Wildcard: Gunfighter
Class 3 – Fastest Killer
Gunsmith:
Optic: Visiontech 2x
Muzzle: Silencer
Barrel: 20.8" Strike Team
Underbarrel: Infiltrator Grip
Handle: Serpent Wrap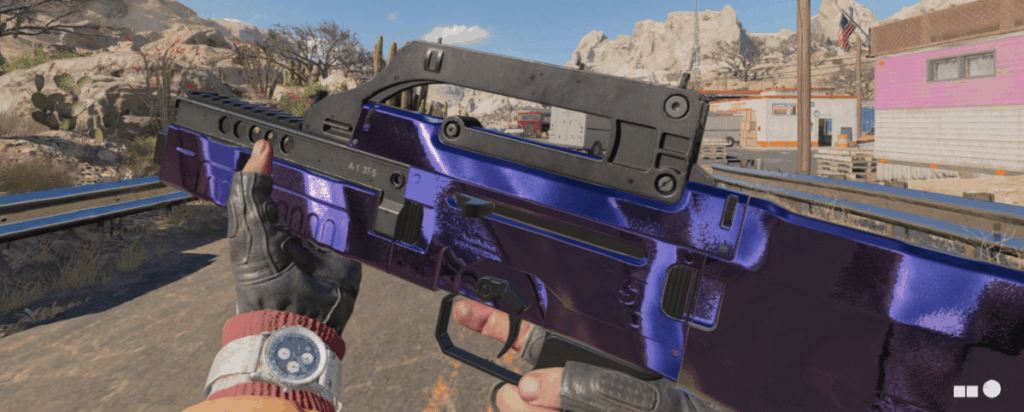 Class Setup
Secondary: Drab Deputy
Perk 1: Flak Jacket
Perk 2: Scavenger
Perk 3: Ninja
Perk 4: Tactical Mask
Perk 5: Gearhead
Perk 6: Ghost
Lethal: Semtex
Tactical: Stimshot
Field Upgrade: Field Mic
Wildcard: Perk Greed