Looking for the best places to land for loot in Vikendi PUBG? This guide will take you through all the best drop spots on the epic snow-filled map.
It is very important to know the best locations to land on Vikendi. Landing in a bad spot can make or break you and nobody wants to feel like they spend more time in the lobby rather than playing the actual game. 
With that being said, let us take you through our recommended best spots to land on PUBG Vikendi, snow map. 
We have provided a map marking all the best locations to land on Vikendi for quick reference, enjoy!
Vikendi Best Landing Locations Map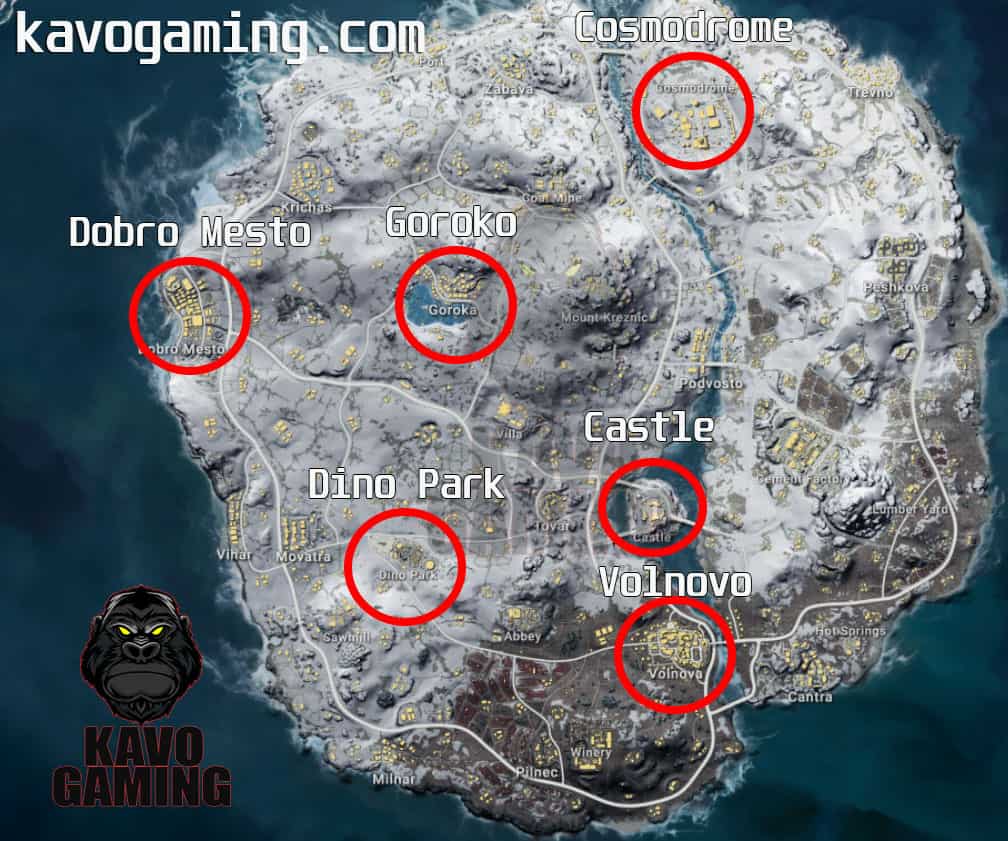 Volnova
Volnova lies in the southeast of the map just across the river from Cantra. It is one of the largest cities on Vikendi and the hottest drop spot for loot.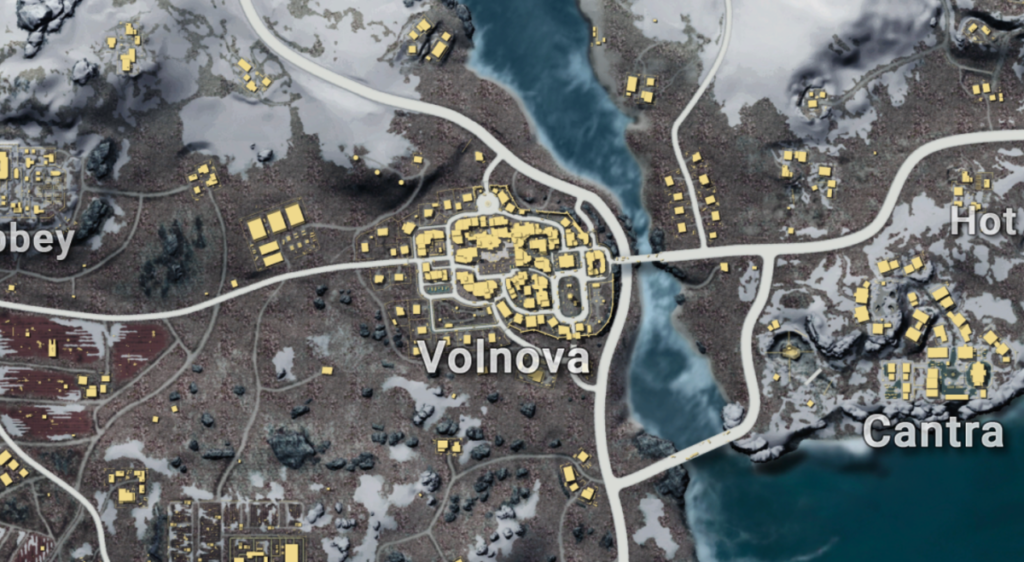 This one is for the players that love their top tier loot. As with all loot packed areas, there is no shortage of enemies. If the plane path crosses Volnova, you can bet it will be swarmed with enemies. 
You can expect to find top tier loot such as level 3 helmets and vests. When rotating from Volnova, you have plenty of options with places such as Castle, Abbey or Cantra, all in close proximity.
Castle
This is another relatively central location on Vikendi. It is more favored for its beautiful scenery rather than its loot. People just love to land here even though it's not a loot hotspot.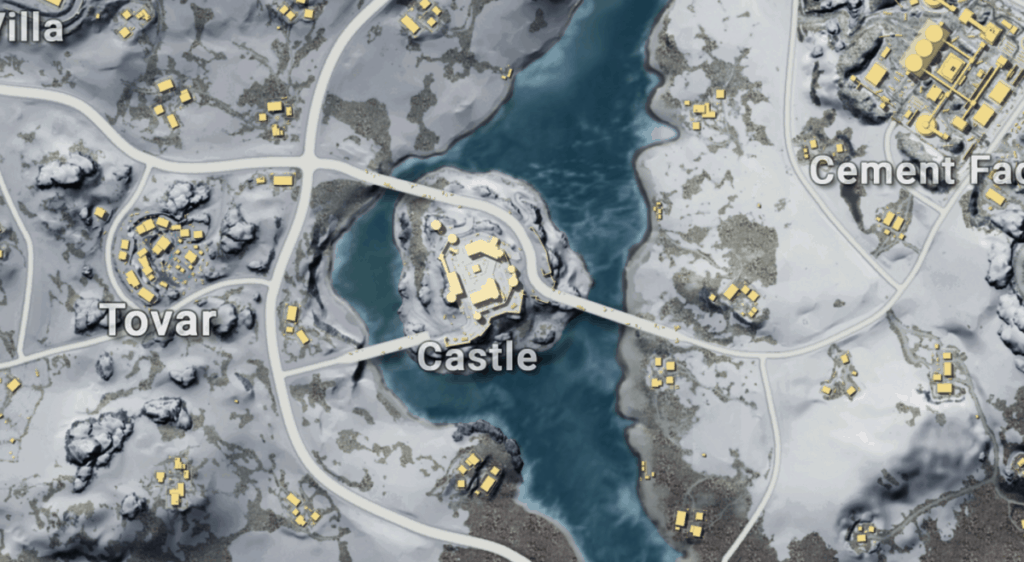 We recommend landing on the rooftops of the castle and making your way down into the castle from top to bottom. Landing on the roof allows you to have a quick look around and see how many players have dropped with you. 
The best thing about Castle is its surrounding areas. Castle is situated between larger cities and towns like Tovar, Volnova, and Cement Factory. This gives you so many loot options after you have cleared Castle. It truly doesn't matter where the next circle is if you land in Castle.
Goroka
Goroka is one of those typical center locations on a PUBG map. Packed full of loot and crawling with enemies. It sits to the center-west of the Vikendi, slightly west of Mount Kreznic.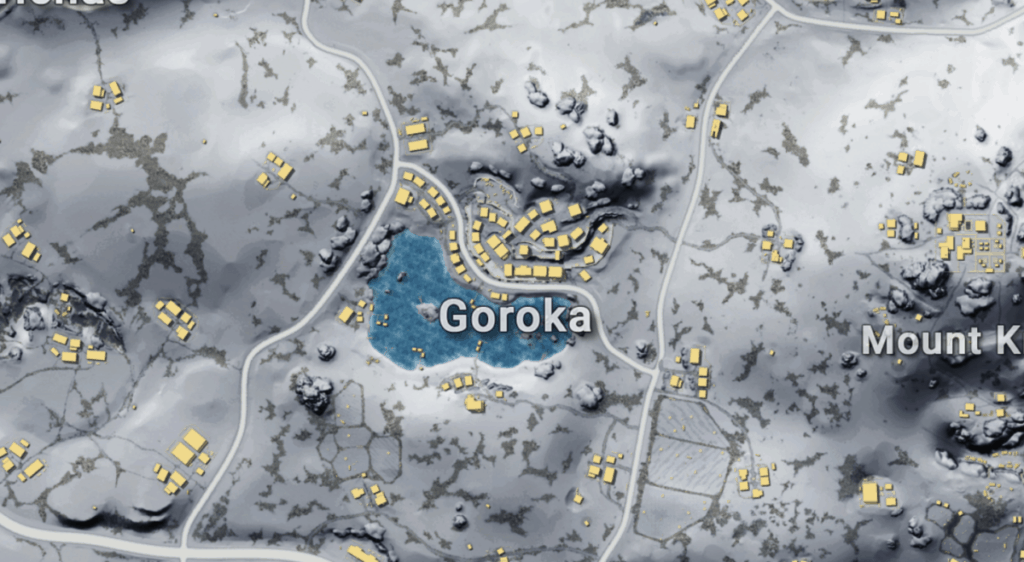 Goroka's small and compact housing plan makes it an intense drop zone from the get-go. This also means you will need to prioritize an SMG for those close range engagements.
Another great thing about Goroka is that it has many vehicle locations in and around the map. Making it easy to rotate from if you're caught in the circle. Moreover, as mentioned above, it's central which means it gives you a lot more locations to loot from when you're finished in Goroka.
Dobra Mesto
Dobro Mesto is a large settlement on the very east coast of Vikendi. It features many large and small houses to loot from. Here you will find top tier loot and a lot of it.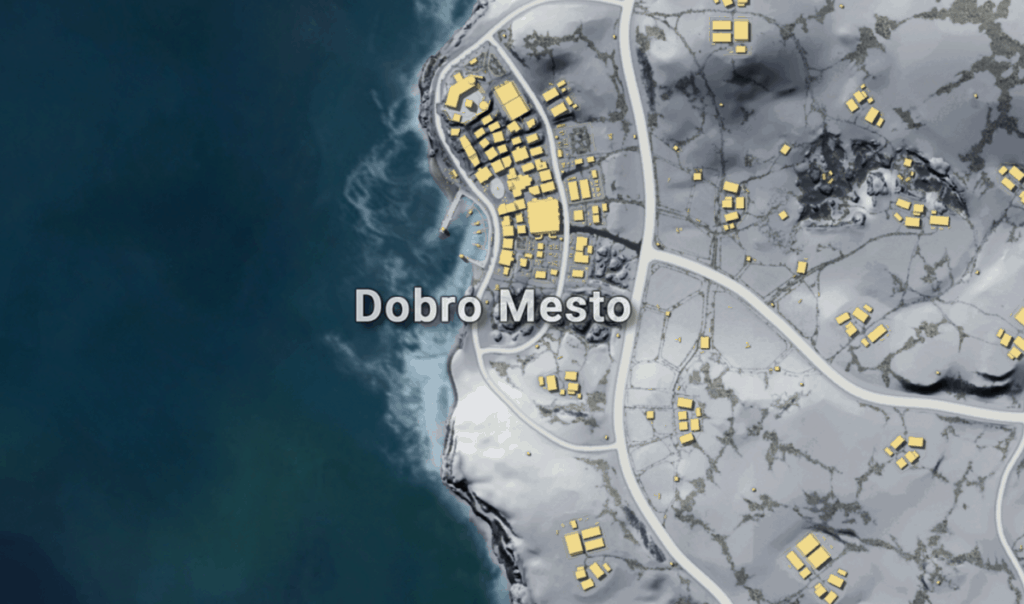 We recommend dropping in the north of Dobro at the large church. That way you can make your way south and clear out the town from one side to the other. Dobro is a very popular spot so you will find lots of enemies from the get-go. 
The many small houses and narrow lines of sight make it a great place for frantic close quarter combat.
When rotating, you have the option of heading east to Goroka, another great spot to loot. See above. 
FUN FACT: Dobro Mesto means Good Place or Good Spot in Croatian. 
Dino Park
Dino Park is a great location to land for early action. It sits to the southwest of Vikendi, just to the right of Movatra. 
Although it is not an amazing spot for loot, a lot of players tend to drop here. You will find mid-tier loot and at times you can even find level 2 armor.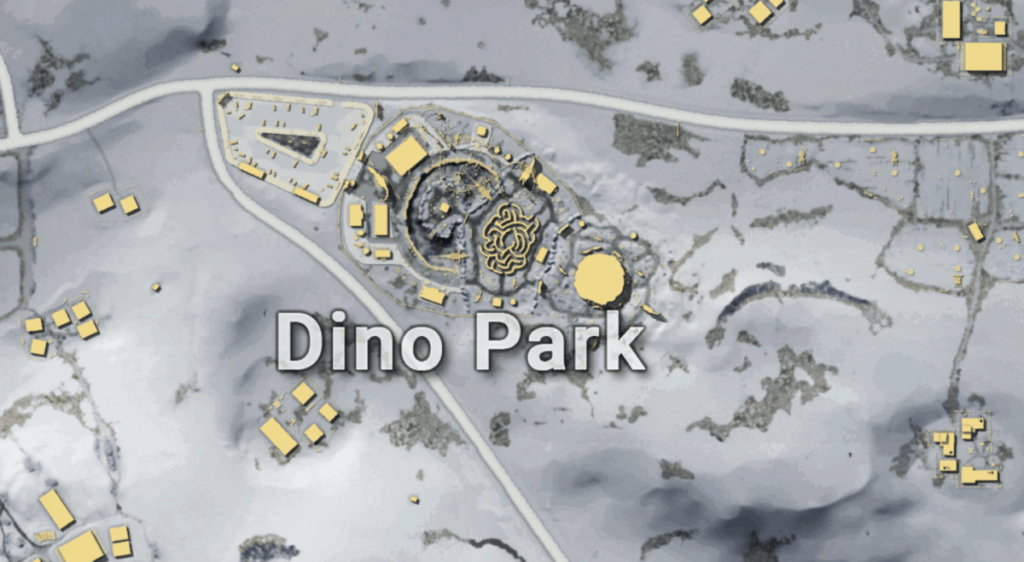 Moreover, Dino is surrounded by scattered settlements to find more loot in. It doesn't matter where the circle takes you. There are plenty more spots to loot from as you rotate away from Dino.
The main goal is to get down quickly and find a weapon. Then pick off enemy players as they scramble to find loot.
Cosmodrome
A large rocket launch pad to the northwest of the map. Cosmodrome is a medium tier loot spot on Vikendi. It is relatively quiet compared to places like Castle or Goroka.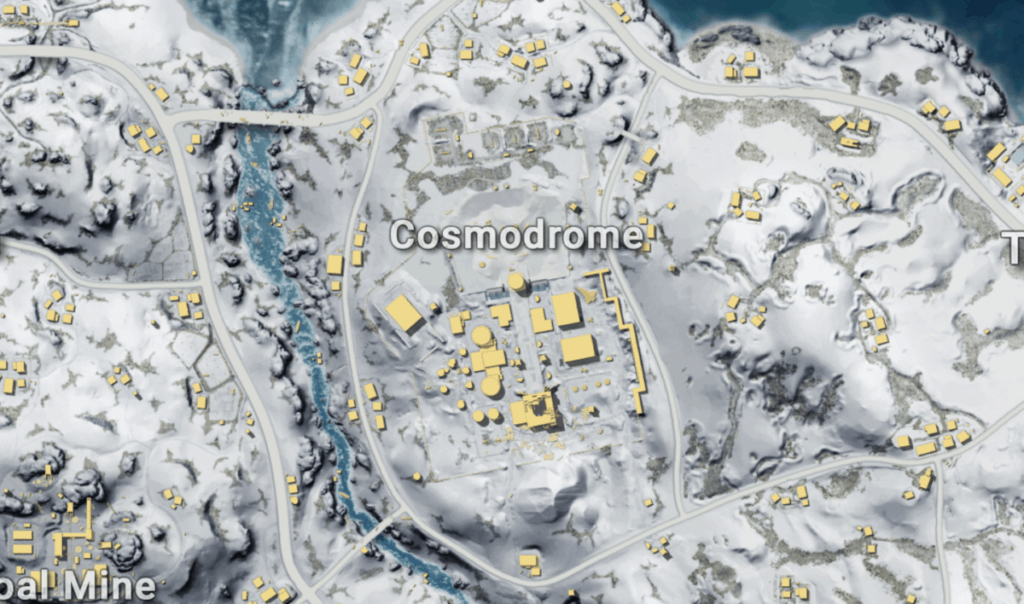 It is a nice place to land for anyone just starting their PUBG journey as it is relatively quiet compared to places like Castle or Goroka. 
Another great thing about Cosmo is that it is surrounded by vehicles which makes it easy to rotate to the zone.
Source: The zoomed up areas of the map where sourced from pubgmap.io.