If you have been asking yourself where is the best place to land in Miramar PUBG, you have come to the right place. This guide will take you through the best places to land on the sandy desert map in PUBG. 
It is very important to know where to land in Miramar if you want to maximize your potential of winning more chicken dinners. There are several reasons people choose a drop zone. You need to consider what kind of loot is there, how many enemies will drop there and of course, the direction of the plane when the match starts.
Below we will take you through the best places to drop in Miramar PUBG. We have also made a map you can check for quick reference. So without further ado, let's get into the guide.
Miramar Best Drop Spots Map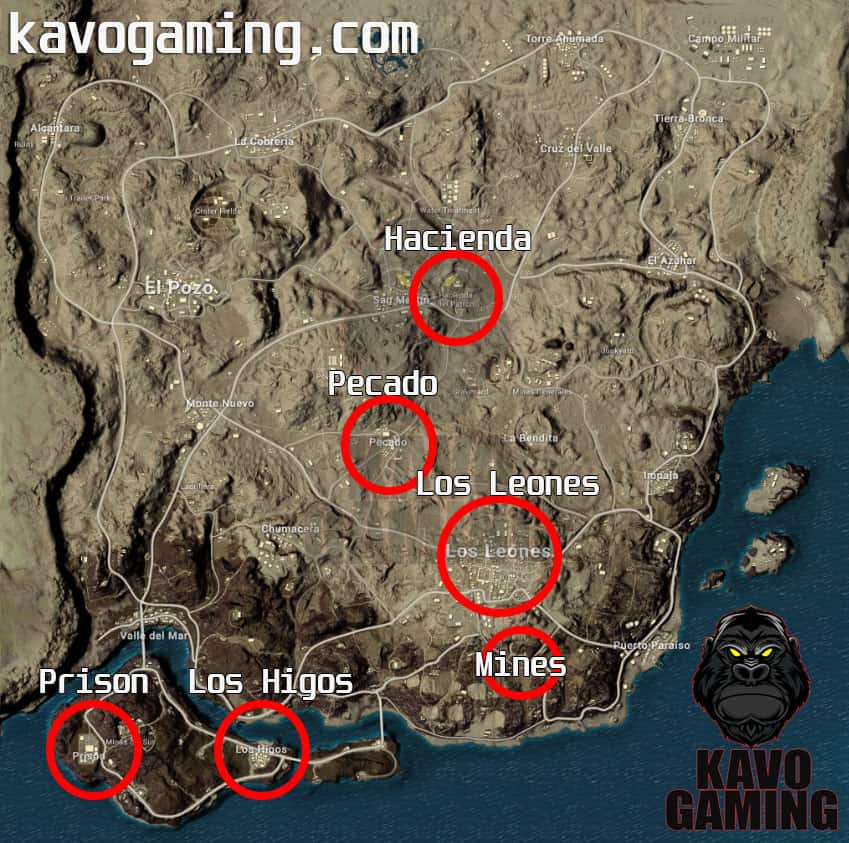 Hacienda Del Patron
Hacienda Del Patron is a great landing spot for loot in PUBG Miramar. It lies just east of San Martin. When landing here try to get down quickly and get a weapon as fast as possible. 
It tends to be quite busy at times because of the quality of loot available. In addition to having great loot it is also located directly in the center of the map which tends to be a hot zone in most Battle Royales.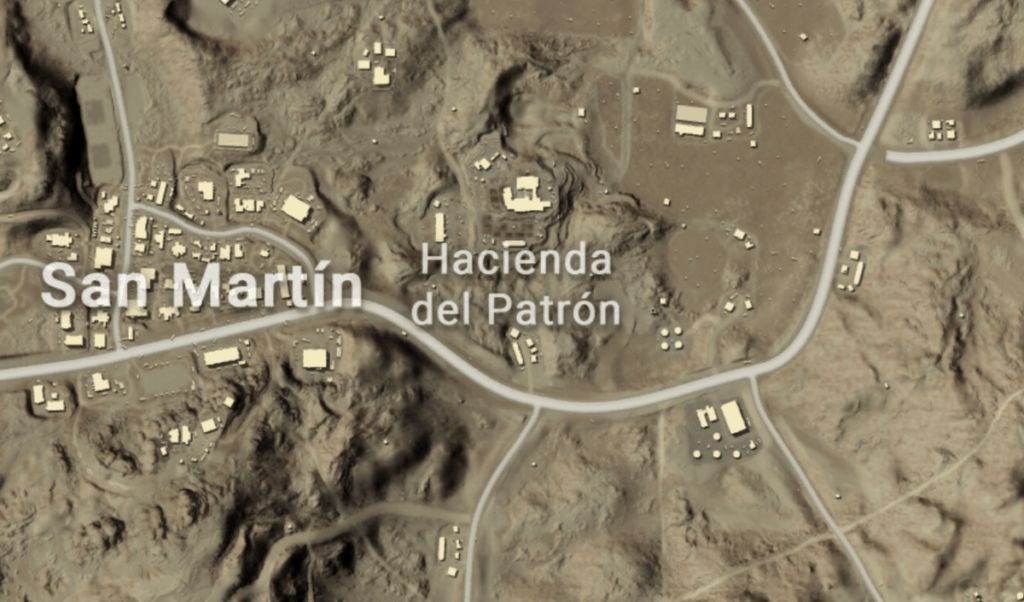 If you decide to land in Hacienda. Just remember to land in the main estate with the dried-out swimming pool. This is where most of the loot spawns. 
Depending on where the circle is. San Martin is nearby if you need to rotate and find more loot. San Martin also has plenty of vehicles for you to use if you find yourself being outrun by the circle.
Los Leones
Being the largest city on Miramar, it also has a tonne of loot to match. Los Leones lies in the south of the map just east of Puerto Paraiso. It is one of the best spots on Miramar for loot hoarding.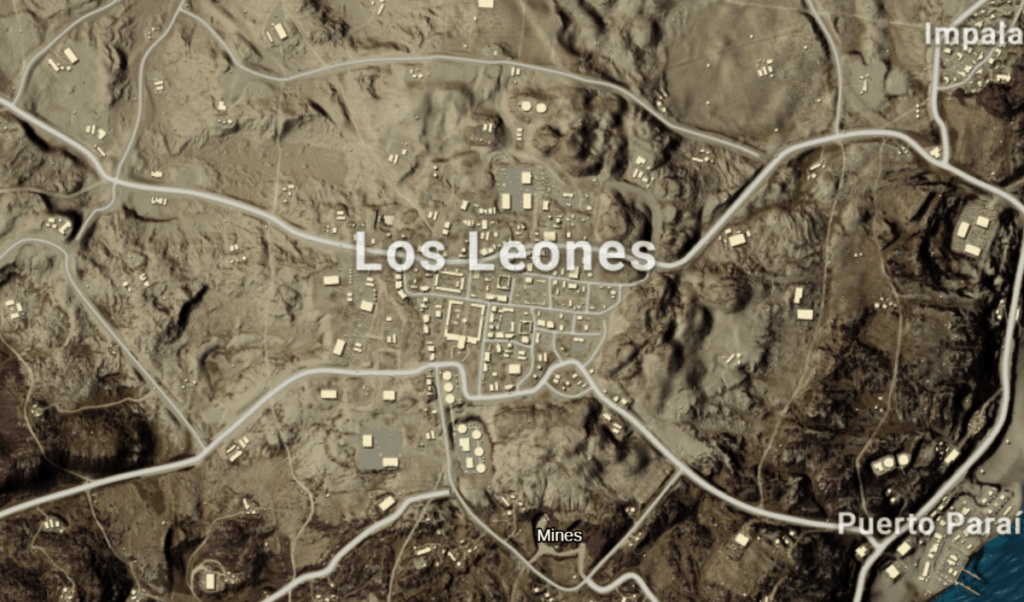 Players can find loot in abundance here. However, it is not an easy place to land. Great loot spots always mean lots of nearby enemies. So you have to be always on the lookout for players hunting you. 
In addition to lots of enemies. It can also be a difficult place to fight because of the many narrow lines of sights and rooms to hide in. This makes it a haven for close-quarters combat. We don't' recommend jumping here if you're a beginner.
Prison
Just off the mainland of Miramar is a small island. On the east side of the island, you will find a large Prison. Prison is another hot spot for loot. When you land here you can expect to find great loot including level 3 helmets and vests.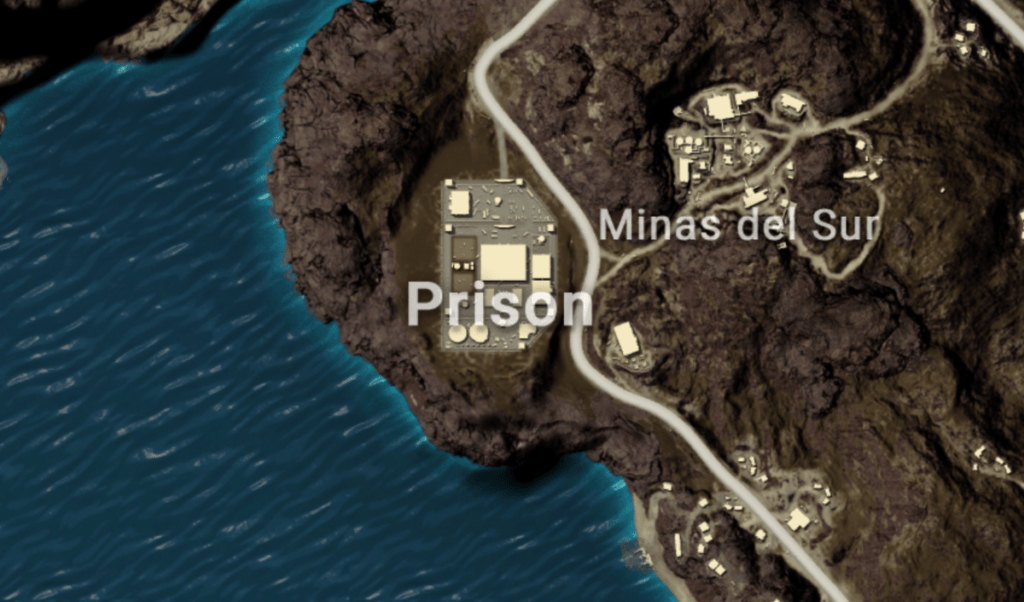 The best strategy when landing in Prison is to choose a warehouse off to the side of the main prison building. This way you can bag a nice gun and some loot then make your way over to the prison. The main prison building is lots of fun and worth exploring. 
When landing on Prison, we found dropping and then rotating north to Minas Del Sur a great option. Of course, this depends on where the next circle is. Either way, it will most likely be on the mainland.
Mines
The next spot to land in Miramar PUBG is the Mines. It is not that difficult to find. It is just south of Los Leones. This is a fantastic place to land especially as a beginner because there is lots of good loot and not many people.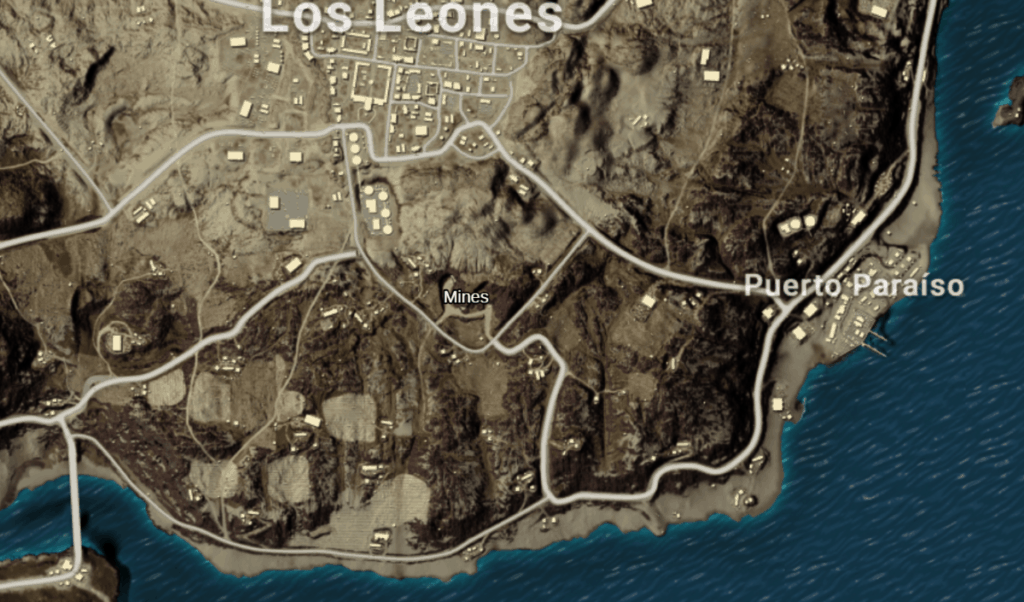 Mines is essentially a huge underground cave system, making it great for exploring. There is also a decent amount of vehicles nearby if you need to quickly make the next circle.
Pecado
Pecado is located just northwest of Los Leones. It is a small city featuring a large casino and stadium in the north of the city. We recommend landing in the stadium to the north and looting as fast as you can.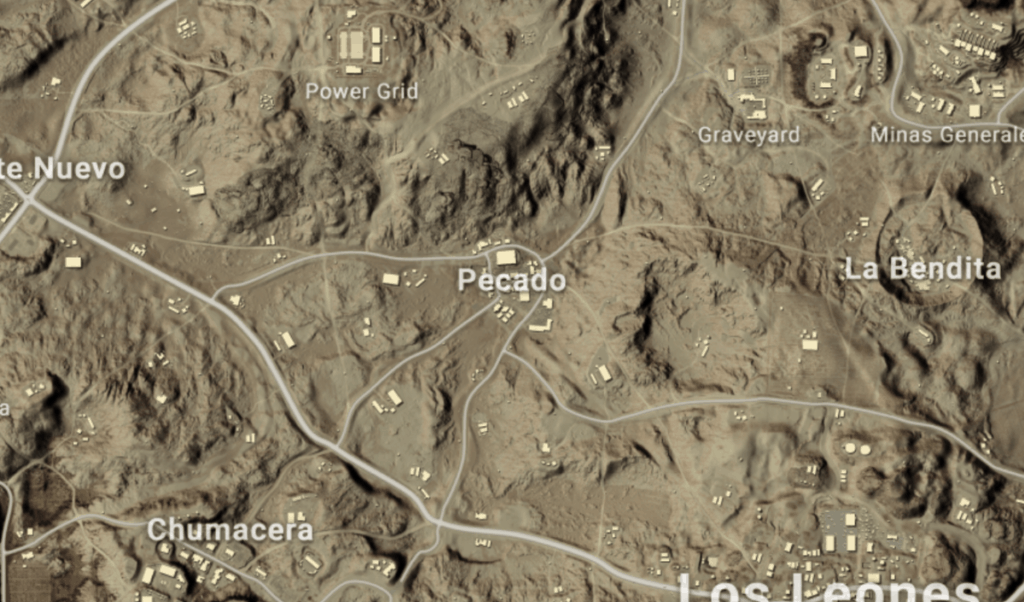 After you have cleared the stadium area make your way across to the buildings in the center for more loot and gunfights. Just be very careful when making your way across. There could be enemies watching you from one of the many crazy sightlines this city has to offer. 
Los Higos
The second spot off the mainland of Miramar is Los Higos. This is a hot spot for loot and can be very busy at times. If you're feeling aggressive, drop right into the middle of the city. There you will find tonnes of top tier loot to collect.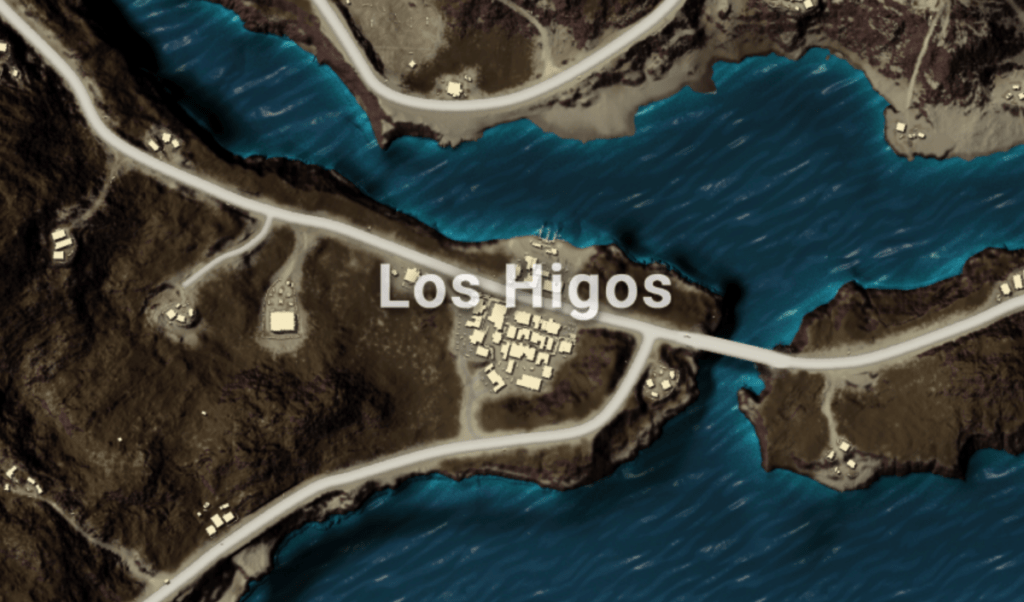 However, if you still want the good loot but with less chaos. Head for the buildings to the north of Los Higos, by the riverside. Here you can still find good loot and you will be close to some boats if you need to rush to the mainland or the next circle.
All the areas of the map that have been zoomed in were sourced from pubgmap.io. They are a great resource for anyone wanting a more in-depth look at the maps in PUBG.