Devikins 1.5 update is set to release on September 12th at 10am PDT and it comes with it a community minting event.
The seasonal mint requires players to stake $DVK in the actual game. $DVK can be staked in an all-new feature called the DVK vault.
By staking your $DVK in the vault. You will earn Royalty Points(RP). The more RP a player obtains the higher their Royalty Level(RL). The higher your RL the more rewards become available.
One of these rewards includes Void Scraps which can be exchanged for Combat NFTs in the game.
Again, this is a community event so the more Void Scraps the community obtains, the more Combat NFTs will be available.
Other Level Up Rewards include up to 4 Dummykin and things such as Pink Tickets and Procreation crates.
What Is Devikins Play 2 Earn Game?
Devikins is a turn-based RPG Blockchain game created by Moonlabs Studios. It's currently available on Android and Apple.
In the Devikins world, also known as the Void. Players play as what is known as Devikins. They can collect, breed, grow, and battle their Devikins NFTs.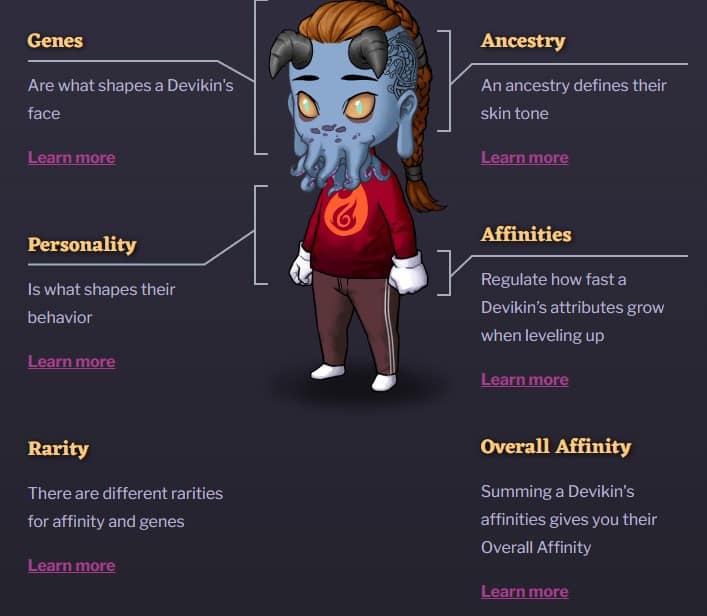 You can find out more about how to participate here.